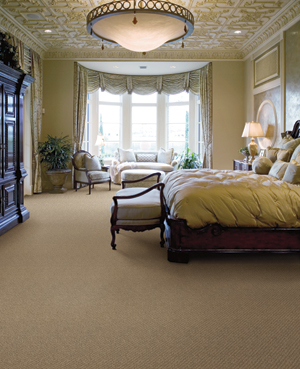 Enhance the beauty and efficiency of your home with proper window treatments. Flooring America is proud to offer homeowners a stunning assortment of solutions to cover windows of every size. Depending on your budget, as well as your style preferences, we can help you find the ideal window treatment solution for any room.
Whether you are in need of products for every window throughout your home, or you simply want to replace coverings one room at a time, we can help. Our window treatment design specialists are prepared to educate you about the benefits of the following window options:
Drapes
Curtains
Shades
Shutters

Choose from a Collection of Attractive Drapes & Curtains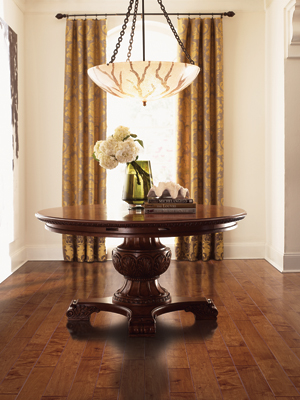 With a wide range of sizes, hues, fabrics, and patterns to choose from,
you will find the perfect drapes or curtains to satisfy your personal style. The selection we carry features one of the most reputable manufacturers in the industry: Hunter Douglas. These name-brand products are all available at reasonable rates, allowing you to invest in any fashionable or stylish window treatment with the utmost confidence.
Both our curtain panels and drapery panels can be customized to fit within any unique window opening. The custom drapes and curtains offer your household a wide range of practical benefits, including the following:
Ensuring Your Sleep Isn't Disturbed by Light
Preventing Glare on TVs and Other Screens
Enhancing Your Daytime Movie Watching Experience
Keeping Rooms Cool During the Hottest Months
Reducing Monthly Air Conditioning & Energy Costs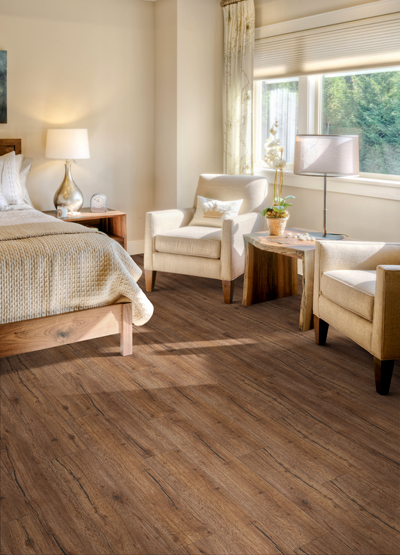 Also Offering Quality Shades & Shutters
Not sure if curtains or drapes are the right choice for you? We also carry a wide range of high-end shades and shutters. These window coverings are able to block unwanted light from entering your home, while providing an eye-catching element to the overall space. You can depend on us to help you determine exactly what option fits your needs and budget.
Stylish Bathroom & Kitchen Window Treatments
Shop our assortment of specially-designed kitchen window treatments and bathroom window treatments to complete the finishing touches of your improvement project. The kitchen and bathroom are two spaces that your family utilizes on a daily basis. The appearance and function of each room is essential to maintaining or improving the value of the home. If you are interested in either of our bathroom or kitchen window collections, consult our store location and meet with one of our window treatment specialists.